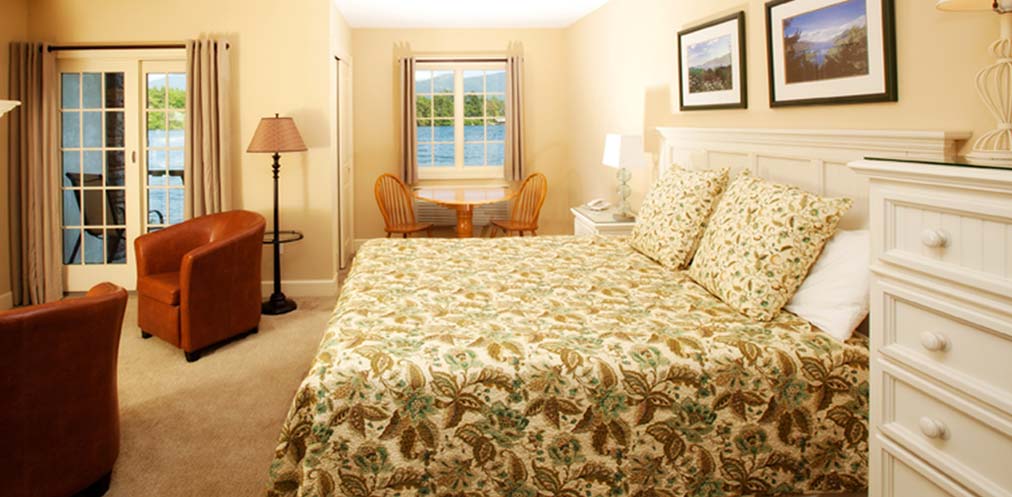 A Vacation Getaway on beautiful Lake George
Chelka Lodge Lake George Resort offers motel and efficiency units located directly on beautiful Lake George – rooms as close as two feet from the water! Located between the serenity of the charming town of Bolton Landing and the action of Lake George Village.
"Dave and Judy, the owners of The Chelka Lodge, couldn't be any nicer in providing a perfect place to spend some quality relaxation time. The Lodge sits on Boon Bay with clean and comfortable rooms facing the bay and lake beyond. The sandy beach and complimentary canoes, kayaks, and SUP boards allow you to explore the waters and enjoy the natural beauty of this wonderful part of the Adirondacks. Great dining at The Algonquin Restaurant and The Sagamore Resort just north in Bolton Landing add to the convenience and relaxation. This was my third visit in the past six years and I couldn't be happier having found this little piece of comfort and tranquility. I look forward to spending more enjoyable times at this small and accommodating retreat."
- Ray S
Read More Customer Reviews
Welcome to Chelka Lodge
On-site owners and operators Judy and Dave, are available to assist you to ensure you have a truly wonderful time. Our Lake George Resort is a vacation getaway where relaxation and enjoyment go hand in hand. All motel and efficiency units overlook our private sandy beach, and the beauty of the lake and mountains beyond. We hope you will stay with us at our Lake George Resort.